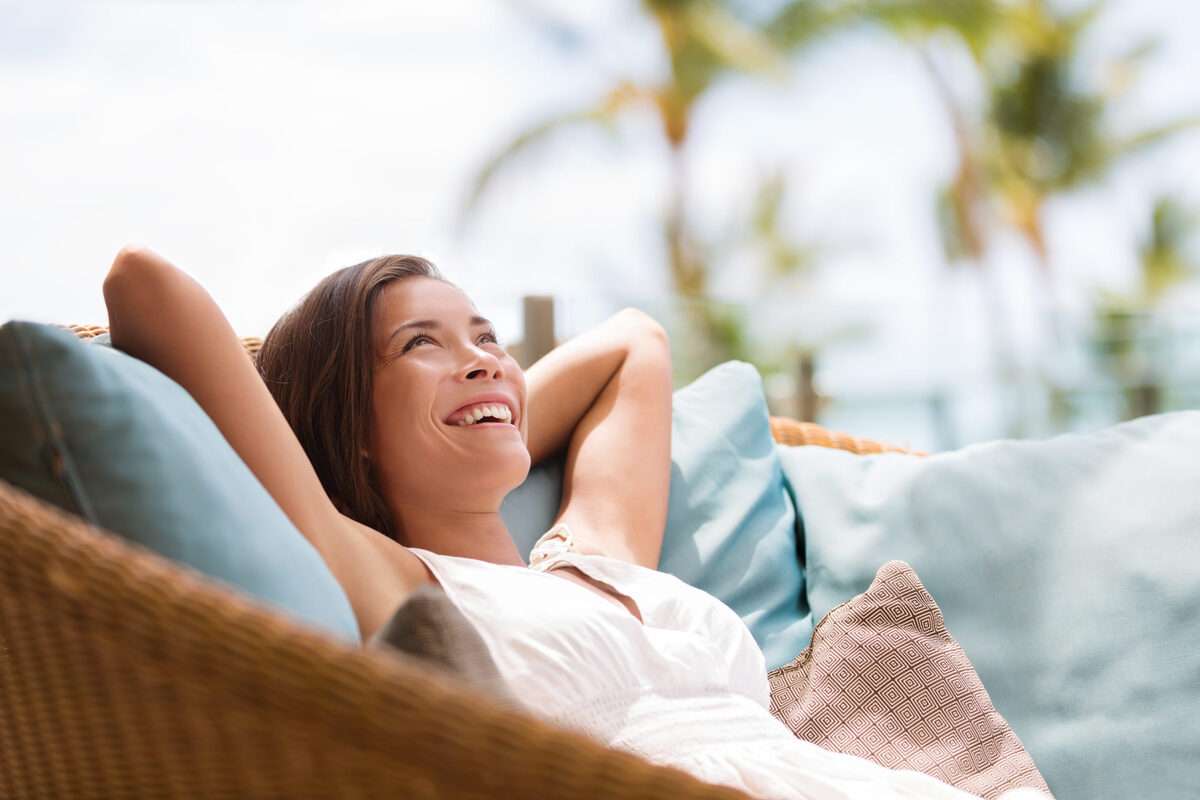 Whether you buy or rent, your home is a place of tremendous pride that requires years of saving, planning, and discipline. Like a trophy, we present it to friends and family as an accolade of our achievement and an extension of ourselves and our personalities.
We love our homes and the people in them, but, like the territorial animals we are, we love our personal space as well. We all have a favorite room, that space we stake out and transform into our own.
Some like to cook and claim the kitchen, along with everything in it. Others claim the garage as a workshop, band studio, or car garage. If you like to read, lounge around and relax, the back patio and yard is a great area to stake out.
Here are a couple of ideas to fully take advantage of your backyard and patio!
Seating
A comfortable and inviting outdoor space has three things going for it: 1) comfortable seating 2) access to shade and 3) plants and greenery. For seating, there are a few questions to ask yourself. Most importantly, who are you planning on accommodating?
A space for individual reading and relaxation will be set up differently than an area meant to entertain guests.
Once you've established the purpose of the area a proper seating arrangement will help lay the foundation.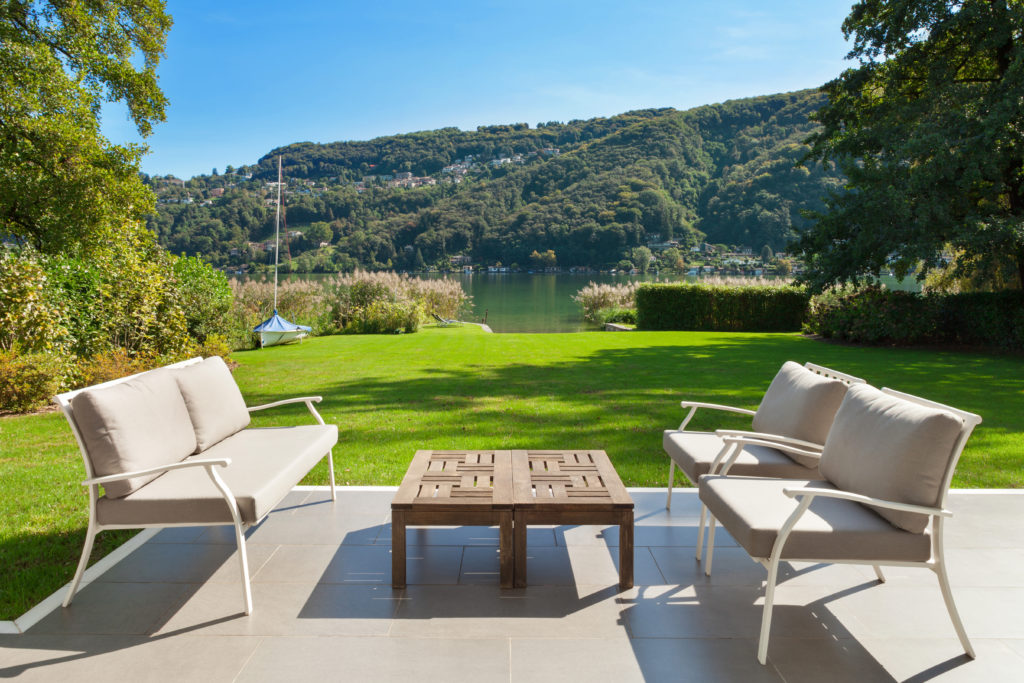 There's no need to purchase expensive outdoor furniture in order to create a space that's both comfortable and classy. Painting and outfitting simple pool loungers with classic-looking, weatherproof cushions provide a sleek modern feel at an affordable price.
Hammocks are ideal for a more individualized area for reading, sleeping, or laying around. If you have large trees and sturdy branches on your property you have a great opportunity to get creative. There are many great tutorials online for hanging chair swings or benches.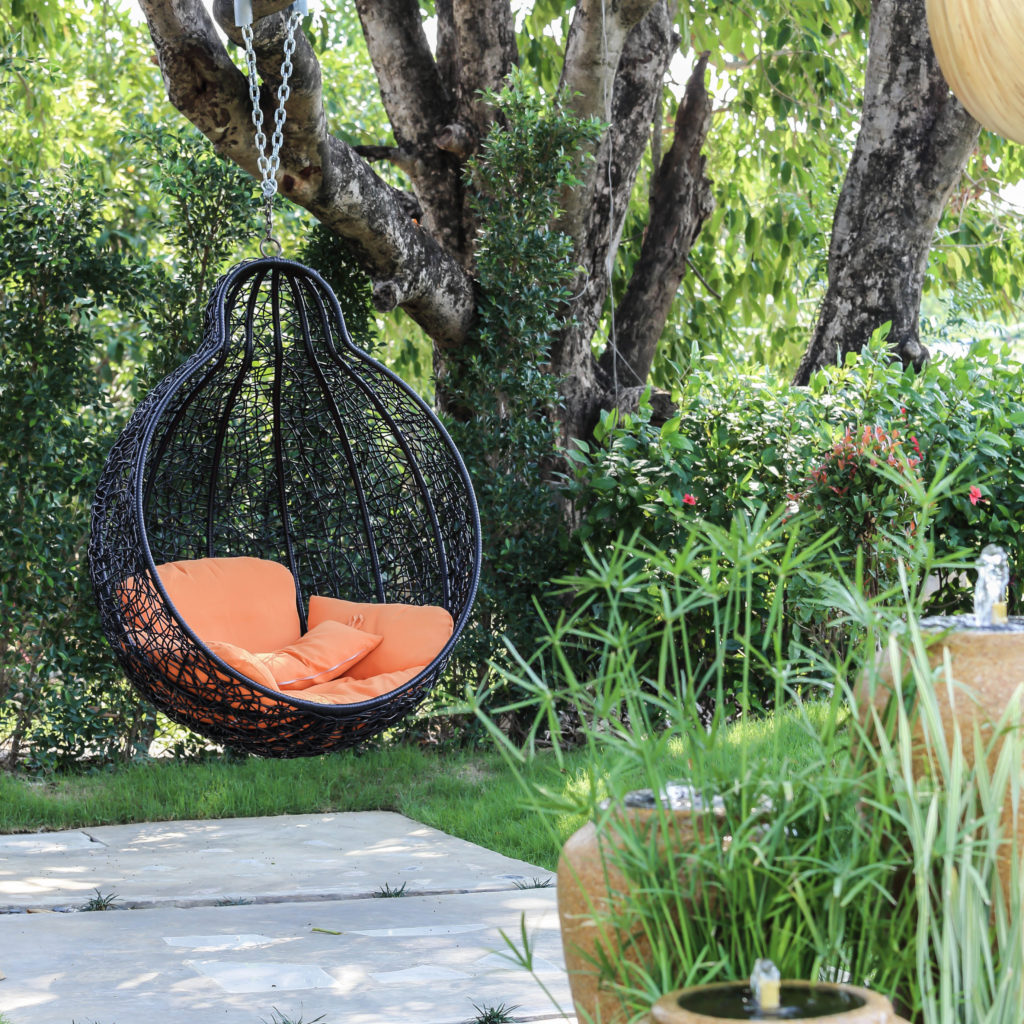 Shade
Comfortable seating is important but without shade, the summer heat can still make it unbearable to enjoy your backyard or patio. If you're lucky enough to have natural shade available, take advantage of it. Go where the shade is!
If you don't have natural shade, you'll have to make your own. Without building an entire Gazebo or covered patio, a cheaper, more creative option would be hanging weatherproof canopies from the side of your home to a tree, fence, or post. This can be an easy DIY project while also maintaining a modern feel. It can also be easily returned to its original state if you decide to move. If this is still more of a project than you bargained for, a simple outdoor umbrella is always a viable option.
Plants and greenery
Much of the allure of creating a peaceful patio or backyard area is surrounding yourself with the great outdoors. If your property backs up to a wooded area, it's much easier to do "subtractive" gardening by trimming out a comfortable sitting area rather than attempting to grow one around it.
If you have no natural growth, you'll have to bring the greenery to you. Building a traditional garden area can be time-consuming and requires a high level of expertise. Vertical gardens are much simpler and unique, especially if you're pressed for space. Vertical gardens are simply a collection of individual potted plants, flowers, and ivy's that are placed in windowsills, hung from trees, or mounted to walls.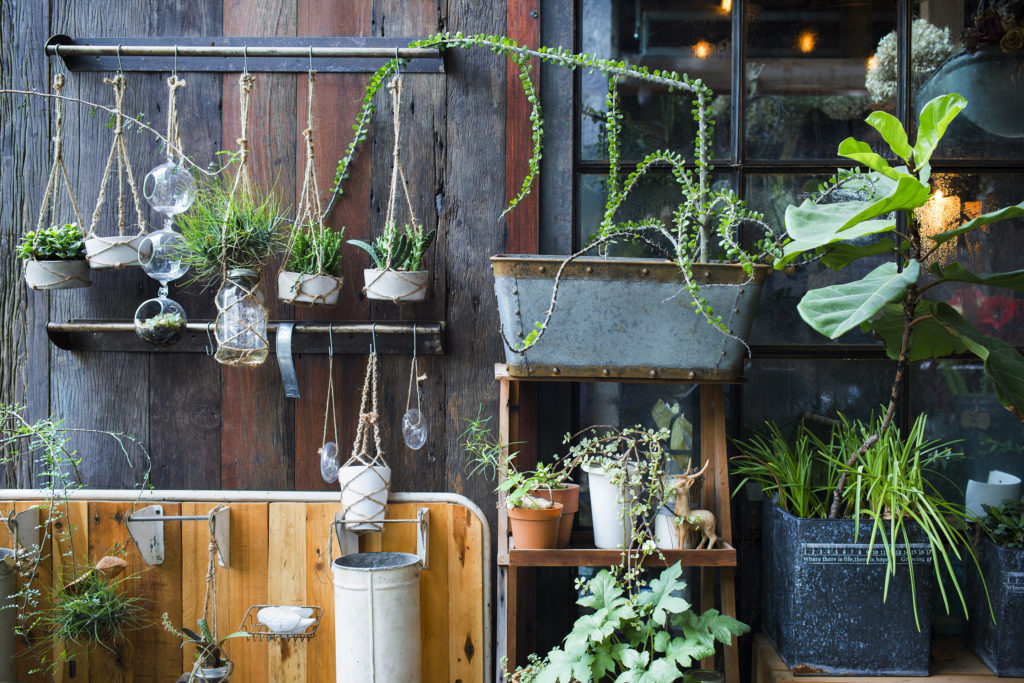 Lighting
Lastly, you can really cap off your amazing patio with moody lighting. This will not only send the ambiance levels over the top but also allow you to enjoy the space in the evening and after the sun goes down.
String lights are the easiest to set up because they look great regardless of how they're hung, provide even lighting, and can be easily manipulated to fit any size area. If you have tree cover, you may choose to hang ornamental orb lights or an outdoor chandelier. Post lights are also a great option.
If you don't feel like running an extension cord through your yard you can always add a fire pit or candlelight for maximum ambiance.
Similar Posts
Pet-Proofing Your Home
There was a story in the news recently about a man who ignored firefighters to return to his burning home to save his dog. Incredible or stupid? It...
Learn More